In the latest edition of Director magazine, Wilfred Emmanuel-Jones, a Jamaican-born businessman, made an argument that is not often heard in the debate on immigration. The children of migrants should be proud, he said, because they had "courageous parents who decided to leave their comfort zone to better their lives. They suffered and they struggled and they had a pretty hard time as a consequence, but my god, what a pedigree to have".
Emmanuel-Jones is an independent-minded entrepreneur who is not afraid to say what he thinks. After years running a successful food PR firm, he grew tired of working for large companies (too many "big willy boys"), moved to the West Country and started selling gluten-free sausages under the brand of The Black Farmer.
For politicians, on the other hand, immigration is an area full of potential pitfalls – Gordon Brown can attest to that. I can understand that those who aspire to office are nervous about saying the wrong thing, but it has led to a very poor quality of debate on the subject.
Even before it became one of the central points of disagreement in the EU referendum campaign, migration was already seen by the public as the top issue facing the country. The Conservative party's decision before last year's General Election to maintain its target to reduce net migration to 'the tens of thousands' has ensured that it remains there. 
Every time new migration statistics are released showing net migration above 100,000, the front pages accuse the Government of failing to deliver on their promises
Every time new migration statistics are released showing net migration above 100,000, the front pages accuse the Government of failing to deliver on their promises. Instead of a realistic discussion of the data and opinions on immigration, we have a political Punch and Judy show, with a steady stream of critical headlines met by pig-headed insistence by the Government that they will hit their target. 
No government can control one side of the equation in a net figure – how many people leave – so by tying themselves to this objective, the Conservatives have entrenched the opinion that politicians have lost control. Politics may often resemble a form of masochism, but rarely do ministers make such stiff rods for their own backs.
While the empty promise remains, it will be difficult to have a serious discussion about migration. But we should try anyway.
Roughly speaking, the fight over the pros and cons of migration is fought on two battlegrounds: economics and culture. The main economic question is whether immigrants are a benefit, or a drain on the UK. It depends slightly on what time period you look at, and whether the migrants come from Europe of further afield, but nearly all of the major studies conducted in the last 15 years find that migrants have a net positive fiscal effect: they pay more in taxes than they take in public services. This is because migrants are normally younger, and are very likely to be working and paying taxes. This is particularly true of migrants from Europe.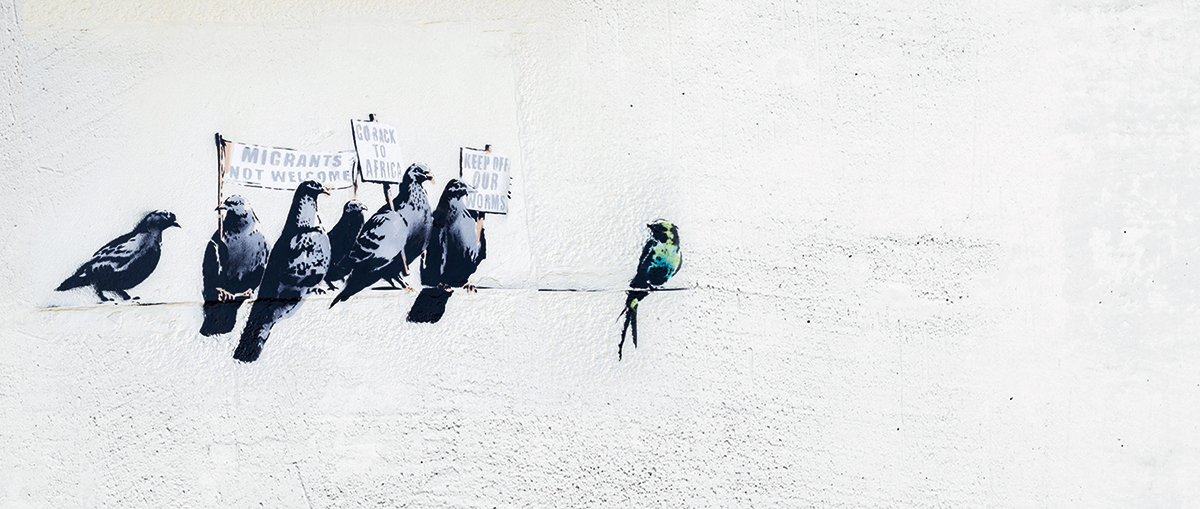 The Office for Budget Responsibility, the independent watchdog for the Treasury, also estimated in 2013 that lower immigration would lead to higher government debt in the long term. If net migration was reduced to zero, by 2060, the mountain of debt would be 150% of the size of the UK economy. If, on the other hand, migration continues at roughly the current level, debt will only be half the size, around 75% of GDP. There are, of course, arguments to be had about methodology, and plenty of people dispute the above findings. However, the weight of academic evidence does seem to suggest migrants are an economic benefit to the UK.
Economics may hold a strong sway over voters' minds, but clearly it isn't everything. David Goodhart, author of The British Dream: Successes and Failures of Post-War Immigration, divides the public into two camps, liberals and communitarians. Liberals value cultural openness and are pro-immigration, while communitarians value the familiar and local, and are sceptical of globalisation and movement of people.
I will lay my cards on the table. As someone who was born in South Africa and spent much of my adult life in New Zealand, I fall squarely into Goodhart's liberal category. I make no apologies for saying that, rather than viewing migration as a threat to be contained, we should champion Emmanuel-Jones and the 450,000 other migrant entrepreneurs in the UK. Rather than fretting about numbers, we should recognise that the determined young people from Europe and elsewhere who come here to work are also enriching us in the process.
Values are not like economic forecasts, they are deeply held and not very susceptible to argument. But I would make one final point: if the UK was an economic basket case, as it was when I left for New Zealand in the seventies, immigration wouldn't be an issue. The question is, which would you prefer – a strong economy attracting hard-working and talented people from across the world, or the opposite? 
Simon Walker
Simon Walker became Director General of the Institute of Directors in October 2011 and debates regularly in the media and engages with senior figures from across government and politics.
He previously served as Chief Executive of the BVCA, the organisation that represents British private equity and venture capital and prior to that he worked at Reuters as Director of Corporate Communications and Marketing. He was Communications Secretary to HM The Queen at Buckingham Palace from 2000 to 2003 and earlier served as Director of Corporate Affairs at British Airways. From 1996-1997 Simon worked as a special adviser in the Prime Minister's Policy Unit at 10 Downing Street.
He has been a member of the Better Regulation Commission, a Trustee of The Queen's Golden Jubilee Trust and the New Zealand-UK Link Association. He is a Council Member of the European Policy Forum and a member of the Parliamentary Speaker's Advisory Committee on Public Engagement. In 2015, GQ magazine listed Simon among the 100 best connected men in the country.
Simon was born in South Africa, and has worked as a journalist and consultant in New Zealand, Belgium and the UK. He read Philosophy, Politics and Economics at Balliol College, Oxford, where he was President of the Oxford Union. He was a Knight Journalism Fellow at Stanford University. He is married with two children.