Download our client survey results
We put our service to the test against some of our competitors and we came out on top across the majority of areas, including client team satisfaction, communications, day-to-day management, digital capabilities, performance during the pandemic and Net Promoter Score (how willing our clients are to refer us). 1,653 clients provided their feedback and it is evident that JM Finn's client-first approach to bespoke portfolio and wealth management is second to none.
The survey was an independent survey of 1,653 discretionary clients of JM Finn conducted in 2021 by Aon Client Insight.
Participating firms in the benchmark study were: abrdn, Brewin Dolphin, Brooks Macdonald, James Hambro & Partners, JM Finn, Kleinwort Hambros, Nedbank Private Wealth, Quilter Cheviot, 7IM and WH Ireland.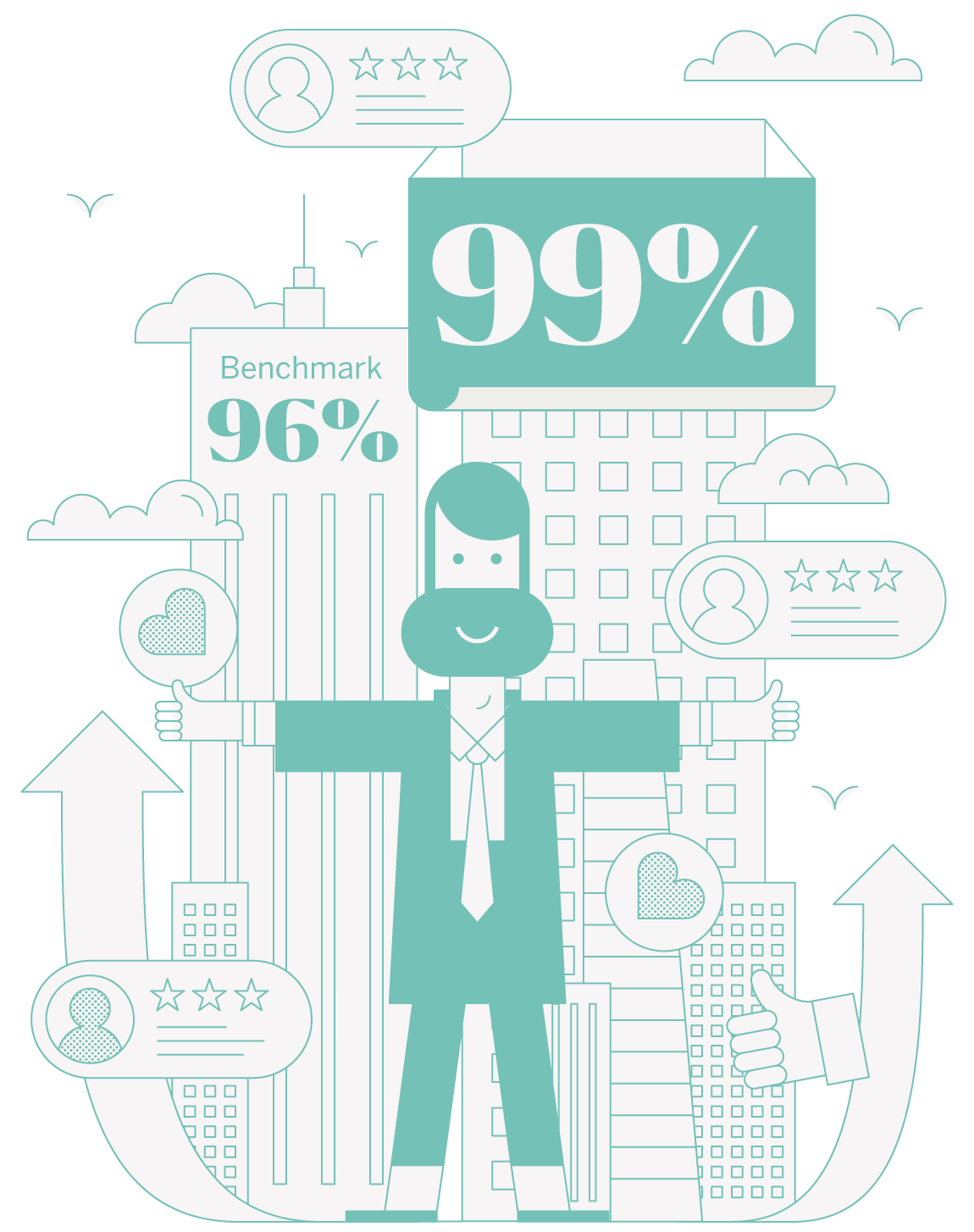 Our clients' overall satisfaction is key to success at JM Finn.
We asked all participants whether they feel that the range of products and services from JM Finn are:
In line with their risk tolerance
Meeting their individual needs and goals
Offer good value for money
Would our clients refer JM Finn?
The final important metric of our success when it comes to measuring client service quality, is the increasingly common Net Promoter Score, testing the willingness of our clients to refer us. At 71%, we believe this is the highest across the industry, far outstripping the benchmark at 49%.

What our clients think of us.....
"Although a relatively small investor I feel I still get first class attention and consideration."
"We could not be happier with our service from our Investment Manager and the wider team."
"I appreciate my personal relationship and the ability to communicate with my portfolio manager. I rely on him totally with my funds."
"Very happy working with our Investment Manager, he is a longstanding trusted advisor to our family."
"An excellent team that provides a first class service and takes trouble to maintain client contact."
"I have a very good relationship with my Investment Manager, which is based on trust built on his integrity and deep insight."