Whilst we might consider the impact of this news, it also gave rise to some thoughts about our investment process.

As long term investors, our preferred action is often to pause and 'take stock' when markets react to short term developments. With global portfolios where investment decisions are made on understanding the fundamentals of the businesses, investors have the benefit of time on their side. That said, markets do not always behave in a rational manner over shorter periods, hence diversification is a critical element for effective portfolio management.

At JM Finn, we look after clients and their families for the long term with a focus on nurturing and growing their wealth, which generally means we look through short term volatility. 2020 was a case in point. Markets fell heavily following global lockdowns, but recovered during the year. It is times like these when we hope we can add meaningful value to our client relationships and when protecting wealth becomes the focus.

As many readers will know, we conducted a client survey during August of this year to better understand how our clients feel we are doing and, importantly, to explore our performance during the extraordinary year that was 2020. The results are shown on page 28 and we are proud to say that our key metrics, such as client satisfaction, improved upon our last survey, and also that we seemingly performed well during the pandemic.

Different to previous surveys we have carried out, this year our results were also included in a benchmark survey of other, similar wealth management firms. Our results came out well on a standalone basis, and very encouragingly we ranked top across all the surveyed metrics, compared to our competitors.
Some of our scores will be as a result of our continued focus on offering a personalised service and ensuring that the manager who is responsible for a client's portfolio is the main point of contact. And our communication scores will be thanks to a preference for face to face, or at the very least, in this current world, video meetings. We hope that now we have settled in to our new London HQ, clients will come and visit us, as it is these important touchpoints that help cement relationships. Likewise, for our clients looked after by investment managers in our branch network, do feel free to visit your team to give you a greater feel for the culture of the firm.

In terms of longevity, I have mentioned in previous editions that this year is our 75th anniversary. 2021 also marks the 10 year anniversary of our partnership with Delen. To mark this strong alliance, we asked some questions to Jan Suykens, a board member of JM Finn, which can be read on page 12. In the meantime, despite the short term concerns, let us hope that we can continue our journey back to normality and that 2022 comes with a little more certainty and also freedom in our everyday lives.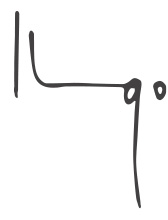 Hugo Bedford CEO