Kim, who started her investment career nearly 40 years ago, received the award from Lisa Snowden at a ceremony at London's Guildhall.
As one of JM Finn's more experienced investment managers, Kim is a significant contributor to the future development and direction of the firm. As well as being Head of Dealing, a role which reports into the firm's management committee, she sits on the internal leadership forum, the Investment Directors Committee, and is a member of a wide range of internal committees, with a particular focus on implementing internal operating enhancements by optimising technology solutions which can benefit our clients' experience.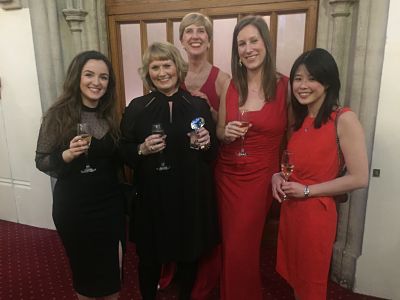 Kim looks after over 300 clients and loves the fact that she can't describe a typical client. "Each and every one is very different and therefore has very distinct requirements from their investment portfolios; from requiring a certain level of income to live off, to investing for growth in order to help a child get a foot on the property ladder we have always treated all our clients individually."
Kim has been an investment manager for nearly 40 years, thriving in an industry that has historically been very male dominated. "I was one of the only women on the desk when I started out, but I was focussed in knowing what I wanted to do, eager to learn and determined to make my own way and I encourage any young woman who is interested in getting into the wealth management space to ignore any preconceptions about the industry, as it is an ideal career choice for many reasons."
Kim started her career in investment management in 1979 at Phillips & Drew, which became part of UBS. She then spent 18 years at private client stockbroking firm, Gerrard, which was then acquired by Barclays Wealth. Several years after the acquisition she left to join JM Finn in 2006.