It boasts a superb acoustic and unique atmosphere which attracts the world's best artists.  Originally built 194 years ago as a church, it was rescued by a group of local music enthusiasts in 1976 who saw potential in the building and St George's Music Trust was born.
In 1999, with funds awarded by the Arts Council and Heritage Lottery Boards and by English Heritage, St George's Music Trust underwent a multi-million pound refurbishment. This included a new box office area, the reredos renovated, new state of the art seats in the auditorium along with other areas improved. This was all possible whilst maintaining the feel of the origins of the building.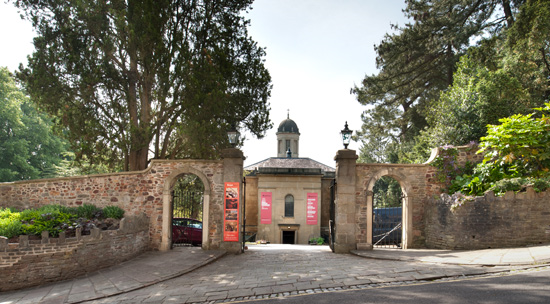 The venue's programme of events continues to go from strength to strength, known locally, nationally and internationally for its artistic excellence and diversity in the genres of jazz, classical, folk, world music and opera.
Now in 2018, after years of successful concerts and events, including the South-West Open Youth Orchestra which is the UK's only disabled-led regional youth orchestra, St George's has undergone another redevelopment plan.
This £6.3 million project includes a two storey extension, creating a contemporary building designed to complement the historic Grade II concert hall, as well as a new cafe, bar and performance spaces and renovated exhibition spaces, creating a world-class performance venue and transforming the St George's experience for our audiences and artists.
New facilities include:
An architect-designed cafe and bar open throughout the daytime
New box office facilities and flexible multi-purpose spaces
Fully accessible entrances to the hall for the first time
Improved backstage facilities for artists and performers
New workshop, education and exhibition spaces
Improved cloakroom and bathroom facilities
Restoration of the 19th century gardens
JM Finn are delighted to have been a sponsor for this rebuild and are looking forward to seeing St George's developing their educational work with schools and adult audiences, including Relaxed Performances which welcome children with special needs (including Autistic Spectrum Conditions and/or learning disabilities) and their families to performances where their needs have been considered, and are met with a more relaxed atmosphere and changes to the production if necessary e.g.: lowering of lights or sound at certain points of the show.