So who are the Ace Of Blades team?
Laura Langton
Investment Manager, London

Laura has been with JM Finn for almost six years, initially starting as a Personal Assistant, then moving on to the Investment Management Trainee Programme which she graduated from in 2019, eventually becoming a fully qualified Investment Manager.
Outside of work, Laura has always remained incredibly fit, completing half marathons and the Ride London 100. However, the Atlantic Challenge will take everything to an entirely new level.
Laura initially met fellow team member Kit through their university boat club, who later suggested the notion of rowing across the Atlantic. After speaking with her partner, family, and JM Finn, who were all incredibly encouraging and supportive, Laura knew she had to go for it.
Laura is incredibly excited about the journey she is embarking on and very proud to be raising money for three worthy causes. Macmillan is particularly close to her heart after having supported close family and friends.
Lizz Watson
Translator and Editor, Cardiff

Lizz is a medical/technical translator and editor, fluent in Spanish, Italian, and Catalan, and works closely with EIDO Healthcare.
During her teenage years, Lizz developed a love of hiking, kayaking, rowing, and long-distance running, and believes that pushing herself with big challenges helps her grow as an individual.
When initially asked to join Ace of Blades, she knew it was something she had to do. Preparing for the challenge requires a lot of work, forcing her out of her comfort zone. Even better, this challenge requires a significant amount of time on the water – her favourite place to be!
Outward Bound holds a special place in Lizz's heart after allowing her to complete a 3-week trek around west-coast Scotland, which helped her build her confidence as a teenager. She believes all young people should have the same opportunities to change their perspectives and develop their confidence.
Kit WindsorProject Manager, Bristol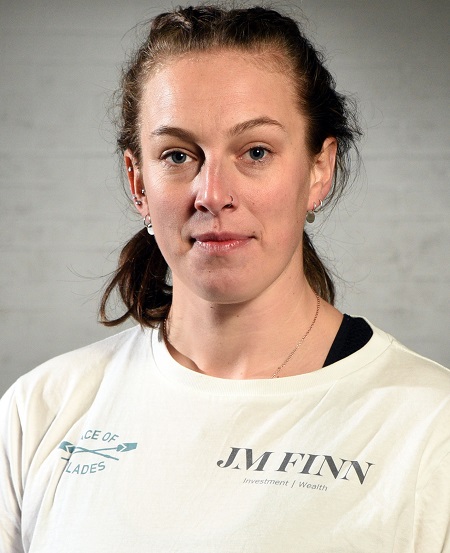 Kit works as a project manager at DAC Beachcroft, as part of a diverse and fast-paced team in the Business Improvement and Change team, delivering projects across various areas of the firm to encourage leaner and more efficient working practices.
The Atlantic Row has been on Kit's bucket list for years after her post-university experience working as a skipper in the Ionian Sea. She adores being on and around the sea and although the thought of living in a boat for 40+ days terrifies her, she also cannot wait to be there and surrounded by the big blue!
Kit says "I am looking forward to the challenge and getting to the start line, to be outside of my comfort zone. I can't wait for people to follow our journey, to have a once-in-a-lifetime experience with three other amazing humans, and to raise as much as possible for charity."
Beth MotleyCommunications Consultant, Cheltenham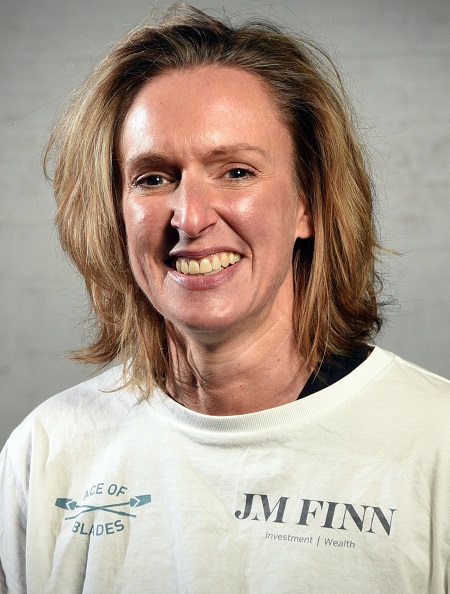 Beth works as Director at Counter Context, a specialist communications and PR agency in Cheltenham.
Beth has long thought about completing the Atlantic Challenge and after an initial conversation with Laura, she was keen to get involved. She is looking forward to having one driving focus, with no peripheral noise, and no distractions. Just that one steadfast, immutable framework to operate within. Despite having no previous experience, Beth thinks she has the right mindset to undertake both the training and the row.
A key driver for Beth is her children, she wants to show them that you should take every opportunity and not give up. She is hoping the 'god, mum, you're embarrassing' evolves into a quiet nod of acknowledgment and a fist bump.