Thought to have worked or advised on around 250 landscapes in England and Wales, with his work covering an estimated 200 square miles, about the same land mass as the island of Mauritius, his name will be familiar to anyone with an interest in gardens or historic landscapes. Yet beyond his inimitable nickname, derived from his habit of telling owners of large estates that their land had "great capabilities" for improvement, Brown remains something of a mystery. We don't even know if he was called "Capability" to his face.
His exact birthday is unknown, but his baptism was recorded at St Wilfrid's Church at Kirkharle in Northumberland on 30 August 1716. His parents worked on the Kirkharle Estate but it is unclear how well off they were, but many see Brown's rise to Royal Gardener as something of a rags to riches story.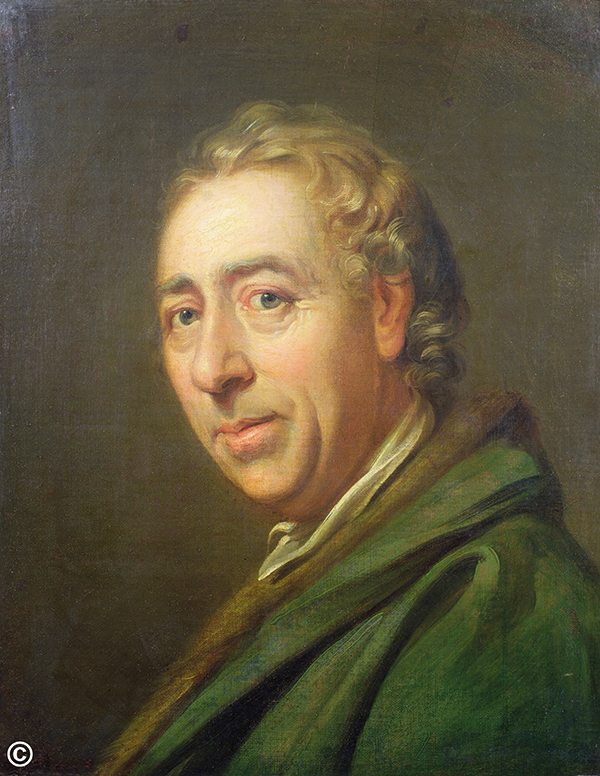 Capability Brown's name is used as a badge of quality on advertising material for days out at country estates, but what makes the landscape a Brownian one, and what he caused to happen there is not usually explained. "Wasn't he some sort of gardener?" was the standard response received when we asked visitors about him at one Brown site last year. Not a bad place to start, but we think Brown deserves to be better known and his work understood, hence the development of the Capability Brown Festival 2016, funded by the Heritage Lottery Fund, with 21 partner organisations. The Festival's ultimate ambition is to give historic landscapes as much prominence as the country houses which sit within them. 
Looking at his achievements, in an age when communication was by letter and the fastest means of travel was by horse, the natural question to ask is how on earth did he manage it all? Given the scale of the impact he made upon the British landscape, Brown has left surprisingly little documentary evidence of his working practices for us to study. One of the few quotes we have from Brown on his methods is in a letter and sums his mantra up as "Hideing what is disagreeable and shewing what is beautiful."
Unlike his successor Repton, he did not write a book on his 'Theory and Practice', he did not supply picture books of his proposals and a frustratingly small number of his working plans have survived. Evidence is scattered in the family archives of country houses and there is always the hope that a new letter, contract or drawing may surface from a dusty attic somewhere. However we do have two important sources of information that throw light on Brown as a consummate entrepreneur and businessman. One is his set of accounts with his bank Drummonds (now in the RBS Archive) the other is his personal Account Book, one of the treasures of the Royal Horticultural Society's Lindley Library. 
The Account Book is a long slim volume, apparently custom made for Brown to fit in his frock coat pocket so that he could take it with him on the road. The book came to the RHS Lindley Library in the 1950s via the Morrice family, descendants of Brown's younger daughter Margaret. It has recently undergone careful conservation in preparation for display at the Library in the RHS headquarters at Vincent Square for the first time ever this September as part of the Capability Brown Festival.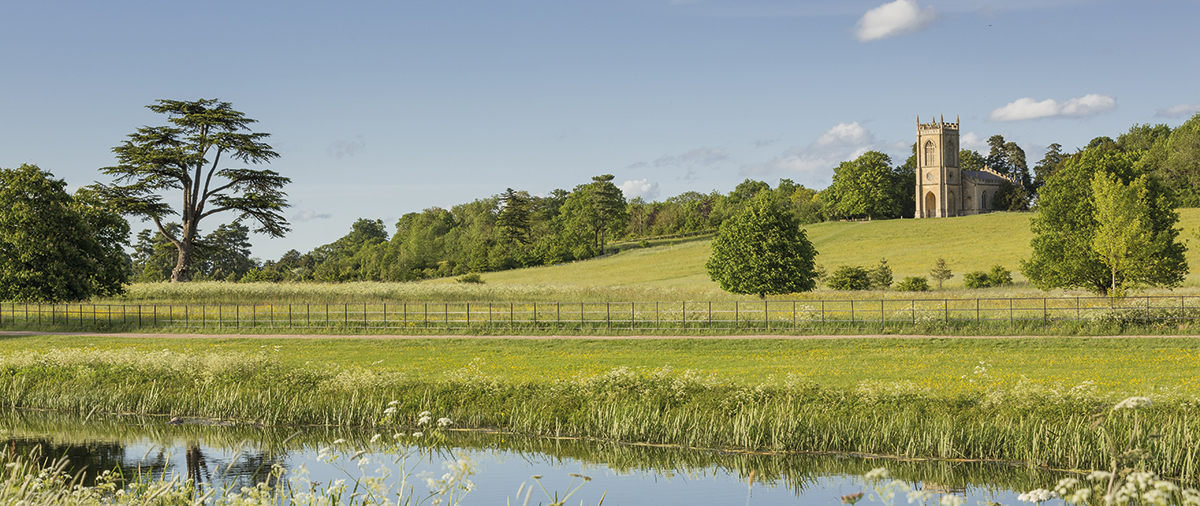 The book contains the details of 125 clients and reads like a 'Who's Who' of the English aristocracy, boasting The King, six prime ministers and half the House of Lords. Brown clearly had no trouble drumming up business. These clients had the wealth, enthusiasm and long term vision to commit huge sums to improving their estates. It has been estimated that when translated into modern terms, his annual turnover in the 1760s averaged over £36m. 
"Hideing what is disagreeable and shewing what is beautiful".
However the book is not just a dry accounting record and the exhibition will explore some of the fascinating things it can tell us about how Brown operated, such as the frenetic amount of travelling he did and the team of specialist subcontractors he relied upon to deliver his vision. Little glimpses of Brown's personality also creep in, such as the incident in 1765 with Ambrose Dickens of Suffolk over an unpaid bill. The book records 'Mr Brown could not get the money for the Extra Work and tore the account before Mr Dickens' face and said his say upon that Business to him.' 
Brown was buried at Fenstanton aged 66, which he bought for £13k (today's equivalent c. £29m) in 1767 from a client who could not afford to pay his bill. It is the only place he is believed to have owned any property. The exact location of his body in the churchyard of St Peter and St Paul has been lost in time. The Brown family memorial is in a prominent position by the altar, but his sons' inscriptions are given far more consequence. The University of Cambridge holds maps illustrating what he planned to do with his holdings in Fenstanton but which never came to fruition. 
THE CAPABILITY BROWN FESTIVAL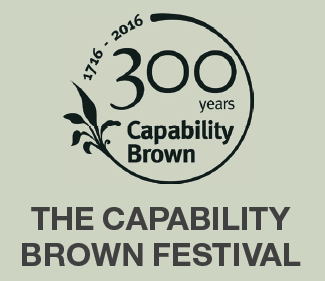 The Festival has two key aims. The first is to open up Brown landscapes to as many people as possible. We want to encourage new visitors, people who may never ordinarily think of visiting a Brown site, to go along, learn about, explore and enjoy the landscapes on offer. We have commissioned Brown sites and other organisations across the country to run specific projects as part of the Festival, to attract different audiences to Brown's sites, and use new and innovative ways to explore and engage visitors with their surroundings, including exhibitions, art based projects, exploratory trails of landscape and much more.
Our second aim is to discover more about Brown's work, and how he created his amazing landscapes. Brown was known to ask workmen to dig lakes, move hills and occasionally even entire villages to make way for his designs. This would be a daunting prospect now, but truly impressive with the manpower and hand tools available in the 18th century.
For more information on the Capability Brown Festival, please see www.capabilitybrown.org or contact us via info@capabilitybrown.org or @BrownCapability The exhibition, entitled 'A Capable Businessman' will run from 5th September – 28th October and details can be found on the RHS website www.rhs.org.uk The conservation of Capability Brown's Account Book was one of the first projects to be supported by the RHS's Treasures of the Lindley Library Appeal. Details of other similar treasures the Library hopes to restore can be found on the RHS website: www.rhs.org.uk/about-the-rhs/support-us/ making-a-donation/support-rhs-lindley-libraries