On paper at least, Generation X-ers are in the prime of life with everything to look forward to.
And yet as they juggle the demands of family, work and trying to find the time to enjoy their limited downtime, it's no wonder that many find themselves overwhelmed and under pressure.

Having grown up as the first generation with the possibility of entirely free education and against the optimistic backdrop of Britpop and Cool Britannia, Gen X-ers, this demographic of individuals born between 1960 and 1980 were the last generation able to benefit from the property boom. Money was cheap, the economy was booming.
The financial downturn hit Generation X-ers' wealth hardest, with much of it locked in property, the value of which nosedived during the crisis. Although values have recovered since then, their wealth will take a considerable time to reach the levels achieved by the previous generation – the Baby Boomers - mainly due to the generation's small size.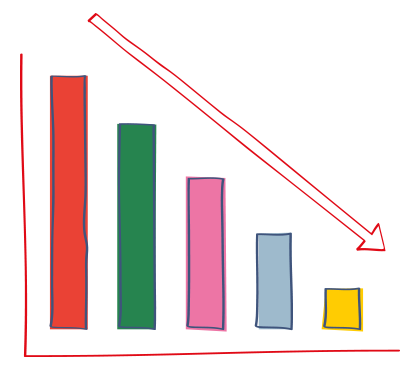 Since the credit crunch, this career-focussed generation has been overloaded with financial concerns during what is arguably the toughest phase of life: kids at home, a mortgage, perhaps not yet in peak earning years. In fact, studies suggest that the busy child-rearing years tend to be the unhappiest of our life, plagued by concerns about providing for children and the growing cost of school fees.
News that average school fees have risen by more than the rate of inflation to an average of more than £5,700 a term according to the Independent Schools Council's latest annual census, will be all too familiar to those writing the cheques. For those with offspring of university age, there's the prospect of university choices and more fees to throw into the mix. No surprise then that mid-life crises typically hit at this age.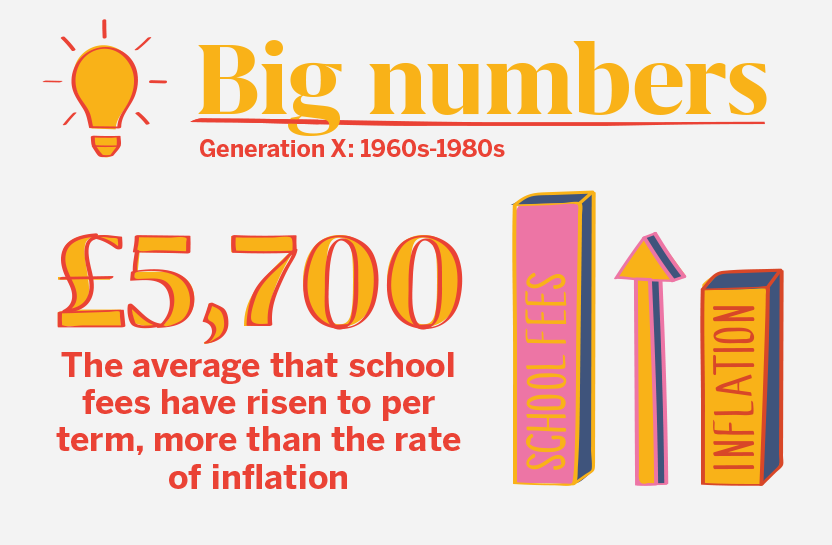 In addition to taking care of their own children and wanting to provide for them in the future in the form of an inheritance, this generation is reaching the age where the demands of supporting their now-ageing parents are starting to kick in, prompting the label the "sandwich generation." It is also fuelling the prevailing feeling among Generation X-ers that they're shouldering far more financial responsibilities than their parents did.
It's also at this time of life that people are most likely to be exposed to significant financial life events, not least divorce and redundancy. And with the prospect of being able to push back and enjoy retirement still a significant way off, it can all feel like something of a slog.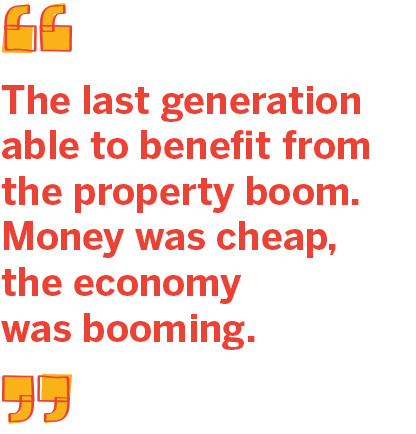 Generation X-ers know that planning for retirement is important because they've seen the challenges facing their parents, but they view retirement as being too far away to save money seriously. As a result, there is a widespread tendency to procrastinate when it comes to putting money aside for later in life, according to the results of a survey* conducted by YouGov.
And more worryingly, although they have an age in mind to begin planning, the evidence suggests most are inclined to keep deferring until well into their 40s or even later. For Generation X, retirement planning is on the 'to-do' list for most, but there is a worrying tendency to either procrastinate or worse still, never get around to it.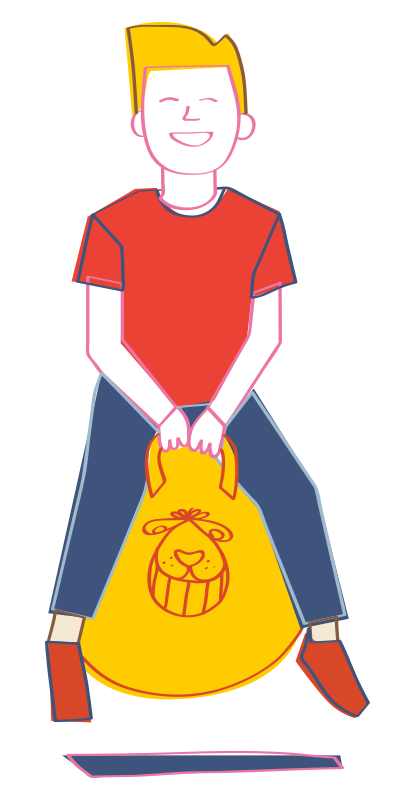 Even though they intend to work longer than their predecessors, those in the Gen X crowd expect their retirement work to be more flexible, fulfilling and rewarding by providing them with a greater purpose as well as social interaction.
* Survey by YouGov on behalf of Old Mutual Wealth (September 2016)
---