The world of classic cars has changed a great deal over the years. Where once you found keen amateur mechanics scouring the market for a new project to fill the long winter nights, you now find investors looking for interesting opportunities. 
It's not hard to see the reasons for this. The classic car market has grown a great deal over the last few years and, as in the art, wine, gold and stamp markets, values have gone up as people look for new or alternative places to invest their money. The classic car market has grown faster than others though, partly because it has a rather large ace up its sleeve: cars don't attract Capital Gains Tax, which effectively adds a third to the real value of returns. 
Like all markets, individual cars and brands have performed differently, with the prices of some remaining largely stable, whilst others have gone up hugely. This difference is down to the appeal of the marque, the rarity of the model, and the condition and provenance of the individual car. Across the market as a whole very few, if any, classic cars have decreased in value over the past five years. The strongest marque from an investment point of view has been Ferrari, which has seen the value of its early models rocket. But Porsche, Aston Martin, Alfa Romeo, Bentley, Mercedes and many others have done excellently as well.
 
Knight Frank's Luxury Investment Index (KFLII), detailed below, shows that as of Q1 2016, classic cars had outperformed all other categories of luxury goods over the previous 12 months (growing at +17%), five years (+161%) and ten years (+467%). Mirroring this, the Historic Automobile Group International (HAGI), which monitors the auction market very closely, found that in 2015 alone the collector's car market as a whole grew 17% - and nearly doubled over the previous three years. That rate of growth is almost certainly not going to be sustained in 2016-17, but the market for quality classic cars remains strong. 

"You don't have to be an expert, or a petrolhead, or even a great driver to invest in this market." 
Importantly, we are not just talking about supercars costing millions of pounds here. Good quality cars can start from around the £50,000 mark, or sometimes even less. This in part explains why the market is so buoyant right now. 
All this number crunching shows that cars can be a great place to put your money as an alternative investment, and with the absence of capital gains tax as a large cherry on the top, you might want to know where to start. The answer is: get advice. There are a number of options for different budgets and time frames, so to make the most of your investment, sitting down with a professional can save you time and money, and avoid much future frustration. 
When looking for a potential adviser, you will want someone who can talk you through not just sourcing and purchasing a car, but also any checks that ought to be done on it. Someone who can advise you on how to avoid vehicles that might not be what they seem, and who can make the whole process enjoyable and interesting, rather than stressful or uncertain. The bottom line is: you don't have to be an expert, or a petrolhead,  or even a great driver to invest in this market. You can view it as an investment just like any other, but secure, more tangible and possibly more interesting to talk about with friends.
 
Secure? Well think about it like this: how many other investments come with a Government-issued certificate of ownership, a registration plate, an engine number and a chassis number, all unique to that vehicle and kept on a central database? 
---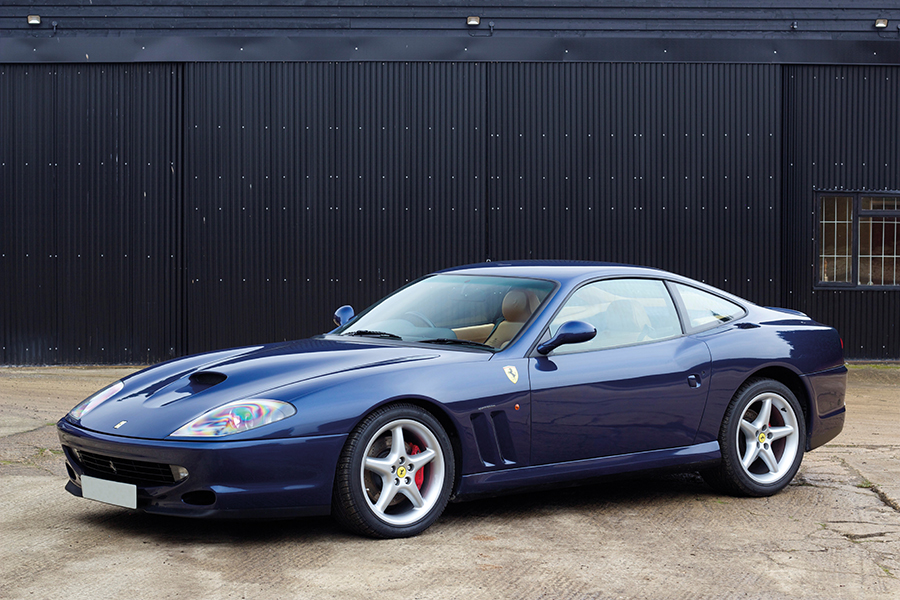 01 2000 Ferrari 550 Maranello: £145,000
---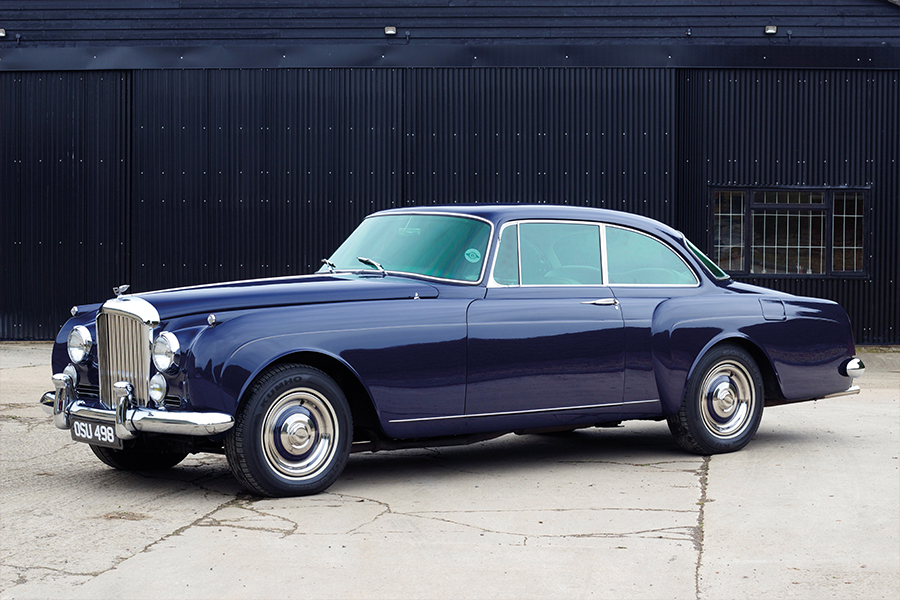 02 1960 Bentley S2 Continental 2 door 
Saloon by HJ Mulliner: £380,000
---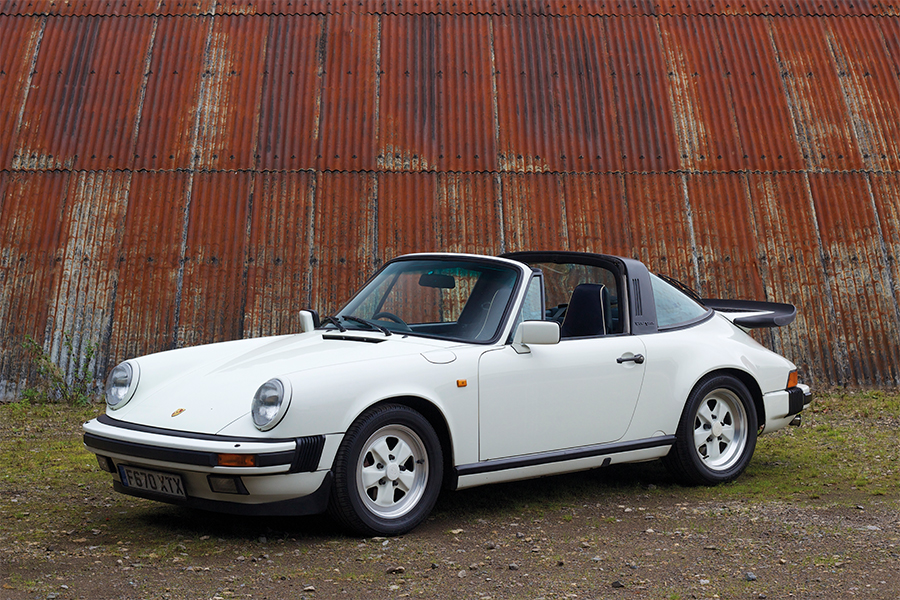 03 1988 Porsche 911 Carrera 3.2 Targa: £57,500
---
There is also a preconception that if you buy a classic car, it will require garage space, oily hands and regular maintenance by the owner. This is not necessarily the case. A number of firms offer climate-controlled storage for customers' cars. Most can also handle its transport, servicing, and all the admin around licences, MoTs and insurance. And even if you opted for all of these services, especially through a firm based outside London, it's unlikely to cost you more than about £2500 per year. Most people are very surprised by the low cost of keeping and running a classic car.
In fact, should you wish to treat your car purely as an investment, you need have no more involvement with it than you would with, say, wine in a bonded warehouse. It's even possible to arrange to have a certified model or photograph of your car to display at home. And if, on occasion, you want to have your car parked outside your house, use it for a weekend away, or take it to one of the many motoring or owner events, this can also be arranged.
If you'd like to know more about the possible investment opportunities available, or even take the plunge into the fascinating and rich world of historic cars, contact a specialist dealer in historic, classic and collectible cars.
Angus MacCurrach
Cotswold Collectors Cars
Contact (quoting this article): 
T: 07974 694010
E: angus@cotswoldcars.com www.cotswoldcars.com
JM Finn & Co is not able to give individual advice of this nature. Clients who wish to explore the points that this article refers
to should seek advice from a specialist in relation to their own personal circumstances.