Value for money is certainly now a factor. At Dreweatts our regular mixed discipline 'Interiors' sales offer a good indicator of this change as a growing number of private buyers are purchasing at auction. Examples abound, a late Georgian mahogany chest sold recently for a hammer price of £380. Interestingly, this is exactly the same sum Ikea is asking for their range-topping solid pine and fibreboard chest of drawers (PS2012). Admittedly you will need to pay a buyer's premium on top of the hammer price to acquire a lot at auction but it is a safe bet, even in this post-Trump era, that the antique example will prove by far the better investment.
Furthermore, having survived over 200 years to date there is a good chance it will outlast its younger counterpart. In the same vein, private bidders are now starting to buy old master drawings and Georgian landscapes and portraits for similar prices to modern gallery pictures which tend not to retain their value, unlike their older equivalents. This affordability therefore is a major element in encouraging the young to look again at traditional antiques.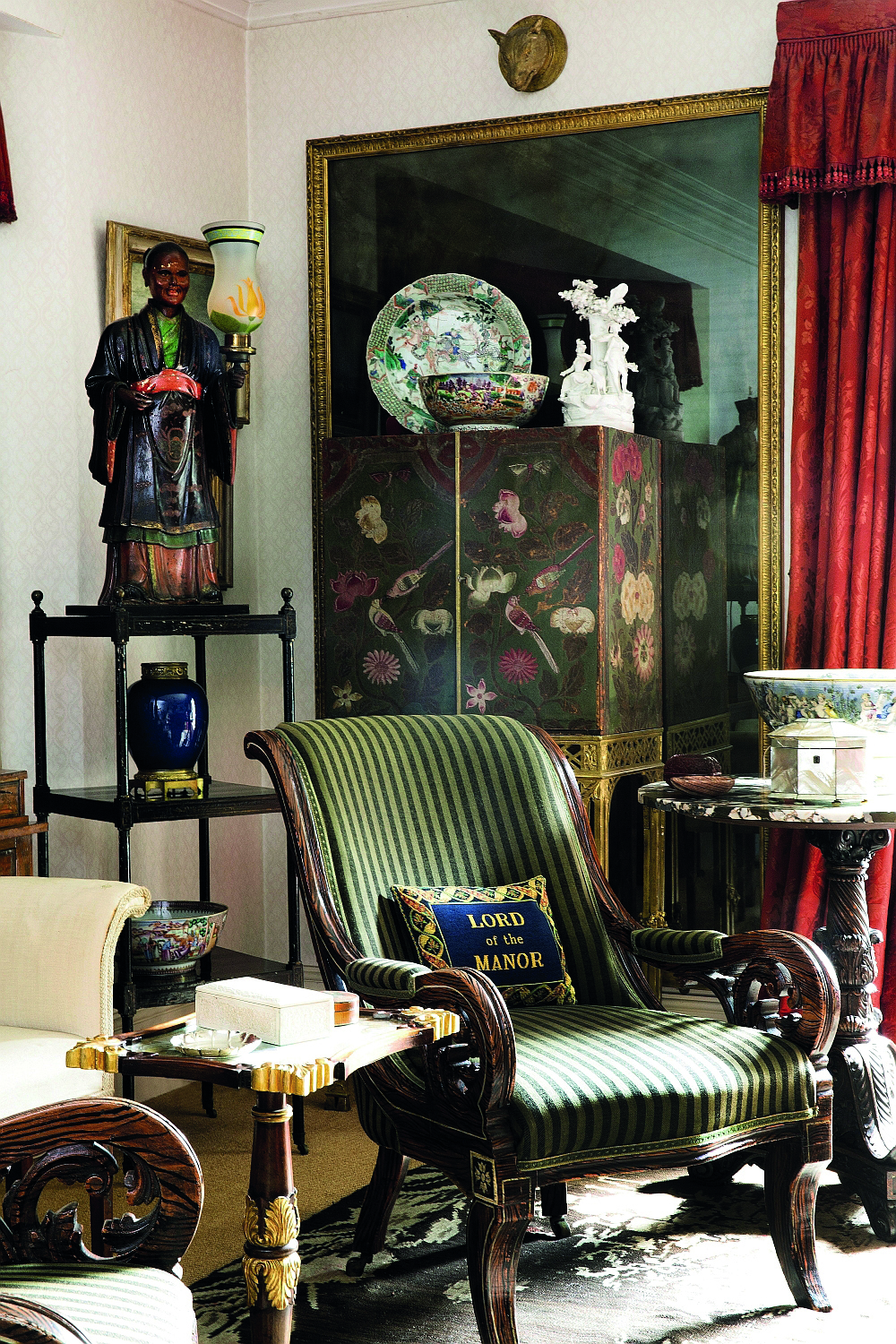 In addition to these financial factors a wider change in fashion can also be sensed. Current interior decorating trends would appear to support this view, as overworked minimalist schemes give way to more eclectic furnishing styles.
An example of this is provided by a recent addition to the Soho House London club portfolio, 76 Dean Street, whose house style is at the vanguard of fashion. Its main reception rooms are furnished in a traditional manner with a contemporary twist. The furniture mixes Georgian themes including tripod tables, gateleg tables and chests of drawers, with 19th century dining chairs and Victorian button-upholstered seat furniture. The overall look is combined with a bolder palette of colour in stark contrast to the neutral greys and white-based tones prevalent in recent years.
A stroll down the Pimlico Road, SW1, with its array of antique shops and interior decorators provides another snapshot of emerging vogues, not least Rose Uniacke who offers a cool mix of ancient and modern typified by a Louis XIV sofa upholstered in a bold green velvet shown on her website. Ploughing a more traditional furrow is Jamb in the same road owned by Will Fisher who peddles Paladian elegance with classic 18th and 19th century English furniture.
A growing number of leading interior designers are using a purer minimalist Georgian approach which combines traditional interiors with classic antiques and objects in uncluttered, beautifully proportioned rooms alongside modern works to create a rich and more eclectic look that is consistent with the current modern functioning interior.
Returning again to the auction market, if one is considering selling then this changing mood offers opportunities to maximise the outcome by accessing this changing demand. An example of this is the marked increase in single owner collections being offered in one catalogue - as opposed to the historic preference for salerooms to divide properties into specialist sale categories. This is due to the increasing appetite among buyers and collectors for sourcing from known collections with a defined interior style. The provenance and the credibility that a well-regarded collection offers, is something to which the current market attaches a significant premium, resulting in notably higher selling rates.
When the collection of the late Ian Askew was auctioned recently his flair, knowledge and eye for good traditional objects reassured collectors of its pedigree drawing great interest from an international array of buyers which translated into the sale nearly doubling its pre-sale estimate.
Value for money, quality and a changing fashion are conspiring to reinvigorate prices in "old school" collecting areas
An exception to the general trend in most collecting spheres is of course the premium end of the market, where prices often hold their own or demonstrate exponential growth. A recent example of this was an Irish Georgian side table sold for £185,000 plus premium. This matched the auction prices realised at the height of the Irish market 20 years ago. If the table came into the vendor's possession around this time it could be shown that there was no gain and therefore there would be no CGT to pay and the full value could then be realised. This shows that even in weaker markets there can be tax and legacy planning advantages and we are advising clients on cases such as this on a regular basis.
Whilst a few swallows don't make a summer, it is tempting to speculate that there is a changing alchemy in buying patterns prompted by an attractive pound, a renewed interest in historic styles and a natural revolution in the market cycle. Certainly this chimes with Rose Uniacke's mantra 'Interiors matter... They have the potential to change us and our lives for the better.'  



wrichards@dnfa.com
www.dnfa.com
JM Finn & Co is not able to give individual advice of this nature. Clients who wish to explore the points that this article refers to should seek advice from a specialist in relation to their own personal circumstances.