In line with government advice, we opened the offices in early August for those staff who wish and can attend, however, due to the social distancing guidelines, the numbers are very restricted and therefore the majority of our staff remain working from home, as they have done since March. We anticipate the situation to stay unchanged for the foreseeable future but will adapt as and when the guidance is updated. During this trying period, I have been extremely proud of our ability to continue to provide our services to clients and thoroughly test the robustness of our firm.
Your investment manager, as your main point of contact, will continue to be available for all market related issues. Please note that throughout this crisis, our investment managers continue to have full access to the firm's systems aided by our regular testing of our business continuity plans. Despite the additional stress this situation has placed on the firm, we remain in a strong position to continue servicing our clients.
With the safety of our staff and clients as a primary concern, significant numbers of staff have the ability to work from home and we have the technology in place so they continue to be contactable on their usual telephone numbers and email addresses.
Rest assured that throughout this period, irrespective of its duration, we will be able to transact on your behalf, however, certain services that require the movement of paper might not be available, such as the cashing of cheques, transacting in share certificates and processing written instructions. Please consider using online payment facilities and using the client portal for secure communication and if you have any questions, please contact your investment manager.
Finally, we are keen to increase the awareness of the increased risk of cyber crime to protect our clients from those criminals that are looking to take advantage of these circumstances. We have created a Cyber Crime Awareness guide that offers tips and highlights the dangers, which we would encourage clients to read.
Our goals remain twofold: ensuring we can continue servicing our clients and the safety of our staff and we are confident that the measures we have in place will help us achieve both.
With best wishes to you and your families,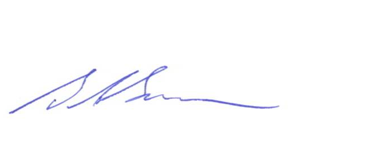 Steven Sussman
CEO, JM Finn
Click here for our latest market commentary
Click here to visit the client portal