Our Sponsorship
JM Finn is passionate about supporting its staff in their professional and personal endeavours, particularly with a focus on team building, physical fitness and mental wellness. As a business, we are committed to investing and supporting the development and progression of our people and place great value on their personal growth. We are proud to be able to support the team in their epic challenge and look forward to supporting them as their preparations ramp up in the months prior to departure.
To keep updated with progress and show your support of the Ace of Blades team please share with the hashtag #teamAOB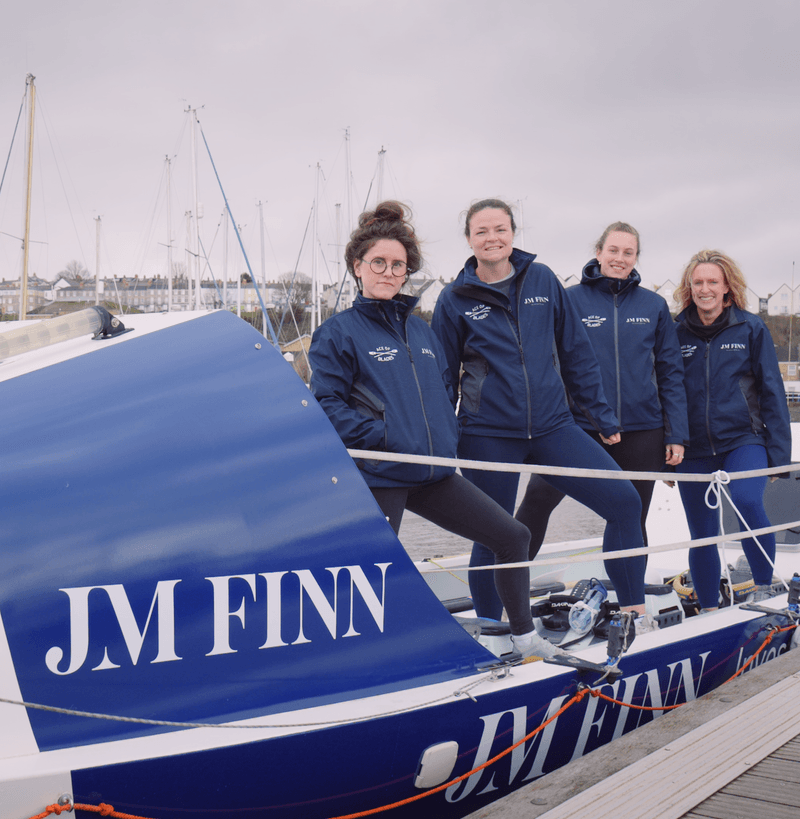 Watch JM Finn's exclusive interview with England cricketer Tammy Beaumont.
Wealth management firm JM Finn is sponsoring the Ace of Blades rowing team, who will be completing the Atlantic Row later this year.
JM Finn, lead sponsor of the Ace of Blades rowing team sat down with the crew to learn more about their lives, jobs, and incentives for attempting the 3000-mile row.
Excess of 1.5 million oar strokes during the race
At its deepest, the Atlantic Ocean is 8.5km / 5.28 miles deep.
Waves can be up to 20ft high
Each rower will burn more than 5,000 calories per day.
There is no toilet on board – rowers use a bucket!
The fastest team was a four-man, completing the row in 29 days
Start investing for your future
Our comprehensive wealth management capabilities enable us to help clients at any stage of life, whether you are just starting out as an investor or thinking about retirement, or looking to maximise your legacy for the next generation.
Speak to our experts
If you have any questions around wealth and estate planning for your future then why not give us a call?
Telephone:020 7600 1660
Send us a message
Submit a callback request below and one of our experts will contact you as soon as possible.